At George Washington University, feminists, documentarians and activists alike gathered and voiced their criticisms about the feminist movement at large and their resistance to acknowledge abuse of women in Muslim, Hindu and Sikh communities. In a panel discussion entitled, "Censorship and Free Speech," a human rights lawyer-turned-documentarian and two activist directors and producers discussed their personal experiences with censorship from the Left and from Hollywood.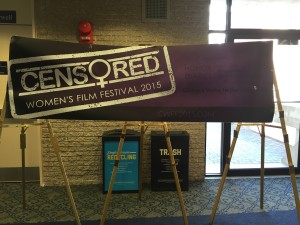 Paula Kewskin, an attorney in international humanitarian and human rights law, also wrote and produced the documentary "Honor Diaries." According to its website, the documentary "gives a platform to exclusively female voices and seeks to expose the paralyzing political correctness that prevents many from identifying, understanding and addressing this international human rights disaster."
In her experience, when discussing honor killings, female genital mutilation and other practices common among Muslims and Hindus, "the top women's rights organizations…basically said to me, 'Thanks, but no thanks'" due to concerns that "'you will offend people.'" These organizations were not "comfortable"  "calling out certain religions and certain groups." In her own words, "I expected a loving embrace from the feminist community," but after being rejected by them, she was discouraged. This rejection, she noted, "came from people that I thought were my sisters in the feminist movement."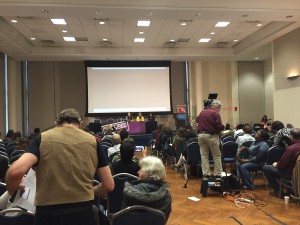 Kewskin was upset that her film, "Honor Diaries," was not screened at the University of Michigan. "I was heartbroken; I didn't expect that and I didn't expect it to be coming from a college campus." She said that they got phone calls the following day after the Michigan incident and said, "Three or four [more screenings] disappeared overnight." "I was upset, I didn't want the film to be muzzled," she said. Although "we were on Megyn Kelly [of Fox News] like five times in ten days," Kewskin said, "I want to say in this safe space, it really wasn't that fun" even when "any publicist would tell you any press is good press." She felt she was "dragged through the mud" for bringing the truth to light.
Pointing to critics, Kewskin said, "I don't like being called Islamophobic" for her work in exposing the abuse of women within the honor system. She realized after the Michigan incident, "my film wasn't the only film being banned, marginalized [or] politicized…I realized there is a sisterhood of art." The opposition and criticism of her documentary displayed how it is "very difficult for the status quo to change." Kewskin lamented the "lack of progressive Muslim women's groups" and funding for them. Most Americans would not "hear about them on NPR [National Public Radio]," she said. She criticized the education focus of women's rights groups, "We can educate everyone until the cows come home…but what about equality? [What about] violation of women's sexuality?!"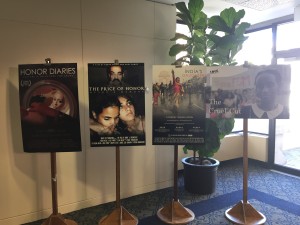 Riddhi Jha, the associate producer of "India's Daughter," also chimed in. Her documentary follows the development of the case of gang rape (and resulting death) of a young Indian woman, Jyoti, on a bus in December 2012. Too often, Jha said, events like these are "pushed into a corner and is hushed away." The Indian government "went absolutely berserk that we interviewed the rapists" for the documentary and she heard "a lot of backlash" such as, "You're a traitor." Jha said, "Our response is always the same…the film is about the courageous men and women" who are making these issues known, which are often hidden away from the public eye. She continued, "It becomes okay to silence the women and they've been programmed not to say anything."
After news broke of the gang rape and murder of Jyoti, Indians took to the streets in protests, which was unprecedented for India. The filmmakers needed at least 100,000 signatures on a petition (which highlighted the issues of violence against women) to get it before the country's parliamentary body. Jha said, "When I went to bed, we had a thousand signatures and when I woke up, we had 70,000 signatures." They eventually reached the 100,000 signature threshold to put it before parliament.
Jha claimed "1 in 5 women" globally become victims of rape and violence, which is why her documentary was important because "it is to show there is a problem of rape everywhere." She continued, "The only way to bring about change is if all of us join hands and fight together" because "it could happen to any one of us." Too many filmmakers and activists are "scared of offending religion and culture," Jha said, "They're too afraid to embrace something that is controversial." Although most of their support has come from the likes of American entities such as PBS, Jha said that activists like her are trying to lift the ban on her documentary and others like hers in India. "We have to stay active and can't let the momentum die down" because "there are human lives [at stake]." She pointed out how "women and the children seem to be the target" of these types of violence. When asked how the Indian government would respond, she said, "Who cares what the Indian government thinks? These problems are not being treated at the grassroots and are being hidden away."