Anti-Trump fervor among college professors continues to thrive across the country, according to a recent poll conducted by Northwestern University. Northwestern University is a private university located in Evanston, Illinois, west of Chicago, and is well-known for its journalism program.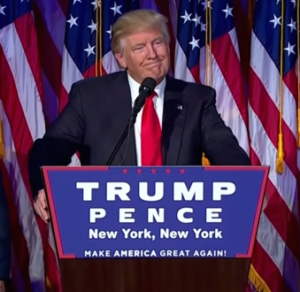 The poll, conducted by the Weinberg College of Arts and Sciences through the Center for the Study of Diversity and Democracy, was the "first-ever expert survey on presidential leadership on diversity and inclusion." The poll asked 113 academic researchers to rate 14 modern presidents on overall leadership and rhetoric on diversity on a scale of 0 to 100. The results should elicit skepticism on what data, if any, these self-proclaimed experts were using to make their decision.
The poll found that the experts gave Barack Obama its highest overall rating at 75 points, with Donald Trump scoring the lowest overall score of 9 points. Ironically, the scholars rated Franklin Delano Roosevelt (FDR) as the highest overall leader with an 83 rating, followed by Obama at 77 points. The top five presidents in the leadership category were Democrats: FDR, Obama, Lyndon Johnson, Bill Clinton, and John F. Kennedy. In the diversity and inclusion category, four of the top five were Democrats: Obama, Bill Clinton, Jimmy Carter, George W. Bush, and Lyndon Johnson.
It is ironic that FDR had a high rating in leadership, considering his leadership resulted in a decade-long recovery from the Great Depression (similar to Obama) and he unlawfully imprisoned Japanese-American citizens in internment camps in the deserts of Utah and other Western states. The irony also extends to Lyndon Johnson, who escalated U.S. military involvement in Vietnam and whose "Great Society" program fell far short of its goals.
The diversity and inclusion rating was based on the modern presidents' treatment of the LGBTQIA community. Both Obama and Clinton received over 50 points, while the other 12 presidents scored under 50 points. The pollsters said, "These findings present a sober reminder of the challenges that LGBTQ Americans continue to face to gain representation in our national political discourse." The pollsters then pointed out that Trump had the lowest score of 8 out of 100.
Originally, the poll asked 400 scholars who published works on presidential leadership and admitted it "included an oversample of scholars" who taught at colleges and universities ranked in the "Top-20 Most Conservative Colleges" by The Princeton Review: 46% of respondents were women, 29% were African-American, 9% Latino and 7% Asian-American.